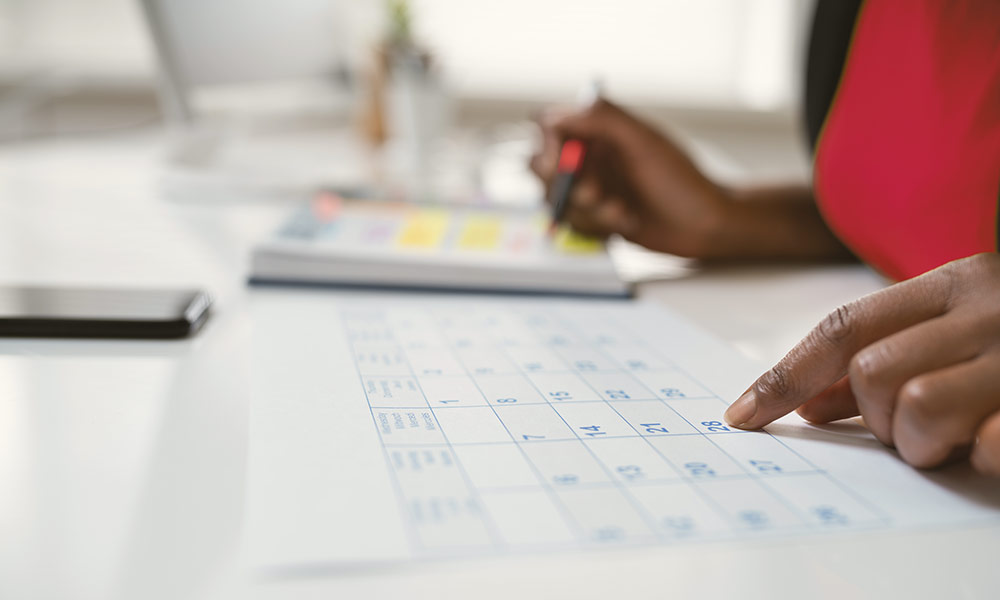 Compliance &
Reporting Calendar
Each year there are several important dates and deadlines for actions that must be taken by all retirement plans. We have created a calendar that highlights the dates plan sponsors need to be aware of.
All dates are applicable for plans which follow a calendar plan year. Please contact us directly for the applicable dates for non-calendar year plans. Click on a month below to see more.
Note: Generally, when the due date for an Internal Revenue Service (IRS) or Department of Labor (DOL) form falls on Saturday, Sunday, or a legal holiday, the deadline is extended to the next business day. However, some dates are statutorily fixed and are not extended to the following business weekday.
Reminder: Required fee disclosures
ERISA Section 408(b)(2) Plan Sponsor/Service Provider
Initial disclosure: Required within a reasonable period before the contract is entered into or renewed.
Annual disclosure: Required following changes in investment information.
Additional disclosures: Required no later than 60 days after the effective date of the change for changes in compensation or services provided.
ERISA Section 404(a)(5) Participant
Initial disclosure: Required on or before the date when participants can first direct investments.
Annual disclosure: Required to be updated and distributed at least annually.
Additional disclosures: Required at least 30 days, but no more than 90 days, prior to certain plan changes.